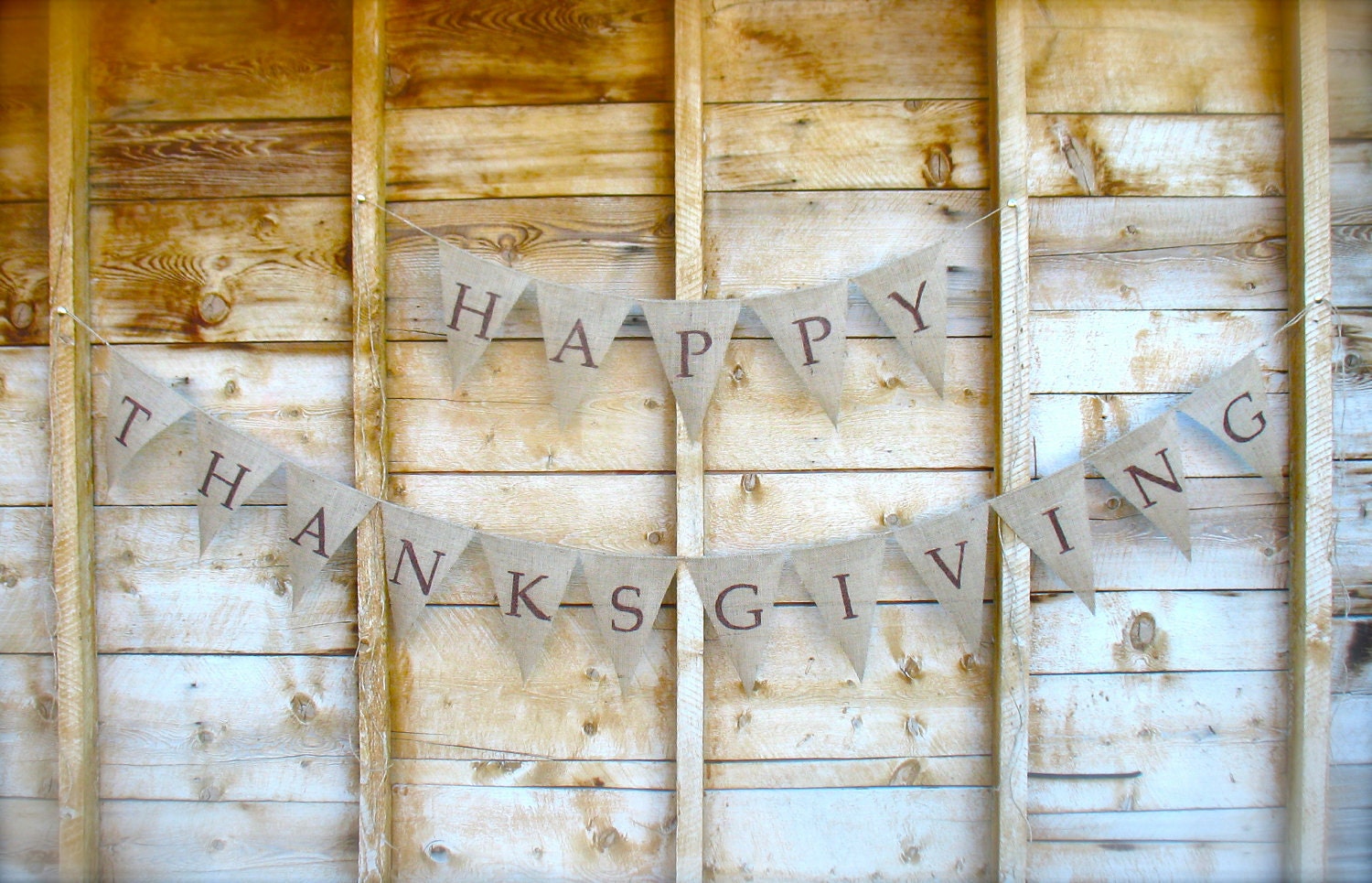 Happy Thanksgiving Burlap Banner by atcompanyb
Thanksgiving is almost here, so in the spirit of this holiday, I'm going to make a list of the things I'm thankful for:
My husband, who is such a good fit for me that I can't imagine there being anyone else with just the right temperament, humor, ambition, confidence, compassion, patience, intelligence, etc, etc that somehow works so well with my combination of traits.
My parents, who always have the best intentions and are a treasure trove of knowledge-- if only I had realized it earlier!
My job, which is sometimes stressful but generally interesting. It's pretty fun, especially when it gets busy.
My parents-in-law. They're really funny, they just don't realize it.
My bed, which is extremely cozy, now that I've put out the flannel sheets. I wish I could sleep in it for 10 hours a day.
The fact that all my basic needs are met so that I can enjoy the extra perks in life, like my bed, eating and/or cooking what I like, having more than enough clothing to wear, the ability to partake in most physical activities, and seeing the people I enjoy seeing.
This list isn't complete, but I can get really specific and it will go on for much longer than your attention will hold. So, I wish you all a wonderful Thanksgiving, whether you're celebrating with family or friends (or both). If you're away from your loved ones, I hope you have the opportunity to do something you really enjoy. Cheers!