So, what are you all doing this Christmas morning? Hopefully sleeping in (or not), drinking some hot cocoa, eating with family and friends, and maybe opening some presents? Or watching a movie, perhaps? The theaters are open. I'm just glad the day's here and it's more exciting than most other weekends :) Isn't it so awesome that Christmas and New Years both fall over the weekend this year?? Anyway, there's still several more weeks of winter to go, so here's to more winter crafts and recipes!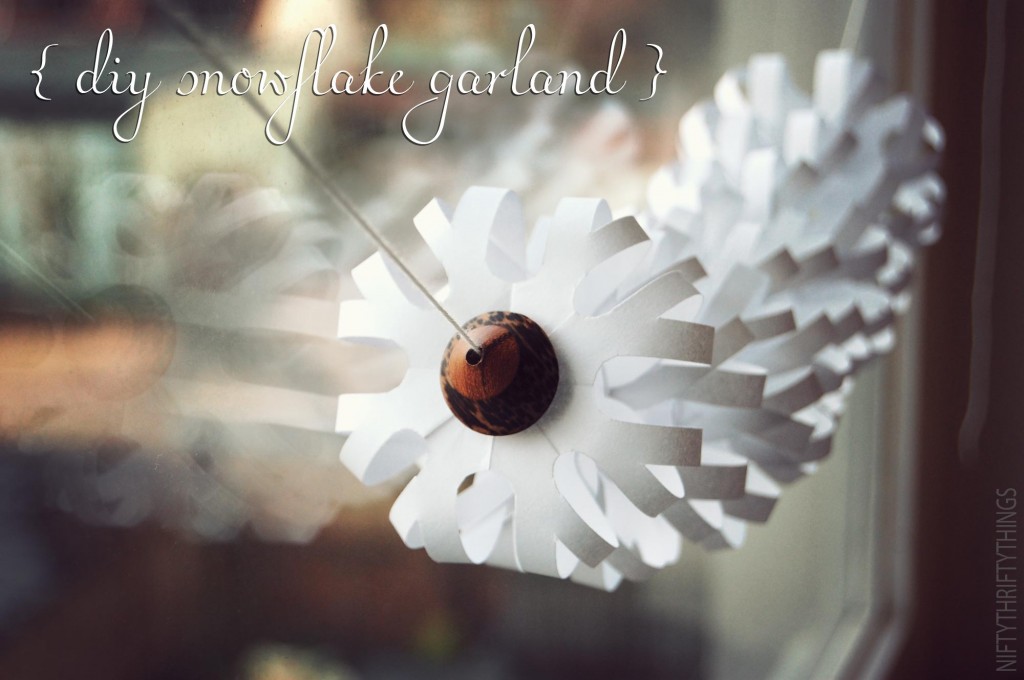 Wake up to some lovely frosty 3D
paper snowflakes
, especially if you don't have real snowflakes to admire :) These'll last all winter and look really cool, from
Nifty Thrifty Things
.
Even if it's too late to give this as a gift, you can still pamper yourself with this
hand scrub
. I know I need it... my hands have been getting dry and cracked lately. Make this with
The Crafty Scientist
! This might be a little late, but I love her idea for a
sequin ornament
too.
Or try this
brown sugar cinnamon oatmeal hand scrub
from
Pressed Down Shaken Together
. Why not have some variety in homemade scrubs? Try her
cup-of-everything cookies
too.
If you're like me and have gotten (and bought) those big tins of Christmas popcorn over the years, here's something you can do with the tins to make them useful during the rest of the year too. Head over to
Crafting Rebellion
!
I think this craft idea is genius! Make
magnetic play sets
and maybe also use them as lunch boxes. Kids would love this... although I bet some adults would too! Learn how at
From Gardners 2 Bergers
.
Aaannndddd, get ready for the New Year with this
New Year's Kit
from
The 36th Avenue
. Get motivated and start off on a positive note :) You don't want to miss out on her
candy cane cookies in a jar
either.
It's a gorgeous
Christmas dinner cake
! Just feast your eyes if nothing else :) If you do decide to make this sometime, the ingredients are in metric so you'll need to do some converting (which is easy with so many online conversion websites). Find it at
Clairejustineoxox
.
Anticipate the coming of spring while celebrating the fun of winter and delighting your kids with
melting snowman cookies
. You can take this idea and apply it to any type of cookie, although sugar cookies work pretty well. Check it out at the
Moody Fashionista
.
Individual servings of desserts are always really fun, so here's a
deconstructed pumpkin pie
from
Lady Behind the Curtain
. She's prepared two versions of this recipe -- a made-from-scratch version that's probably extremely delicious; and a store-bought-semi-homemade version that's much easier and faster for those in a hurry or who are not exactly the bakers of the home.
Winter isn't just about desserts (although it is a perfect time for baking!) Let's not forget all the amazing soups out there too :) All warm and hearty... just like this
white bean ham hock soup/stew dish
that
Adventures in Cooking
should really come up with a name for. Ham hock gets my heart racing... in fact, we're having ham for lunch day :D I'll save the bone for this soup.
More recipes:
++++++++++++++++++++++++++++++++++++++++
Join the fun every Sunday and link up your latest blog post! I will be featuring my favorite blog posts from this list on the next Sunday Linky Party. You can post anything you'd like to share! :) Check out the other linked posts as well - they're gems!
Please link a
specific blog post
and not the overall homepage!
If you're participating in the linky party, feel free to grab my link party button and help spread the word!
This is a blog hop!
get the code here to share