At some point in our lives, we begin looking back and thinking, if I were younger, I would have done this or that, spent more time on this or that. And as more time passes, what we think we should have spent more time on also changes. Well, I found this blog post by
Bronnie Ware on Inspiration and Chai
, who shares the top five regrets of the dying from her time working in palliative care with patients who spent the last weeks of their lives with her.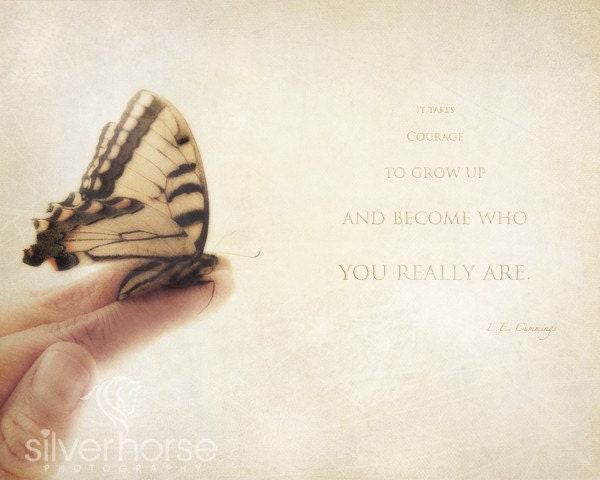 Courage by SilverHorsePhotos
1. "I wish I'd had the courage to live a life true to myself, not the life others expected of me."