Hi everyone, hope it's another good weekend for you all. I know it's still summer, but I can't help feeling a little sad that it'll soon be over thanks to all the back-to-school commercials and shops preparing for fall. Can we keep the extra long days and sunny weather year round? Maybe I need to live on a tropical island :) Anyway, I'm also feeling extra sensitive to the time passing because I'm pregnant (as I've announced in the prior post)! I had my second ultrasound a few days ago and I can't believe how much the fetus has grown since the first ultrasound (which was only 2 weeks before then). It (don't know the gender yet) already had tiny fingers and toes and was moving around! Pretty crazy stuff. Anyway, onto this week's features :)
Make this awesomely amazing
origami kusudama ornament
for your Christmas tree! If you start now, you'll have enough for your tree AND someone else's too! You can even give a bunch to your favorite people :) Learn how to make them at
Ashley's Dandelion Wishes
.
How adorable and sweet are these printable
summer gift tags
? The ones in the photo are just a small example of more offered by
Meeha Meeha
. I love how personal these look and I'd use them for other seasons, too!
Make summer last forever with these beautiful
crepe paper hyacinths
on your kitchen table. These realistic and artistic flowers are, once again, made by the flower guru:
Twigg Studios
. Check out her
thrifty bird bottle stopper
and
hand draw your own blog header
tutorials, too.
Remember these fun fortune teller origamis from childhood? If not, it was a game where we used to make these and write numbers on the outer flaps and fortunes on the inner folds and see what each other would get. Thanks to
Shaken Together
, I see that these make pretty cute
garlands
as well (minus the fortunes)!
Make these cool, funky,
"stained glass" Shrinky earrings
with a tutorial by
Jewelry Making Journal
. Bring back the childhood fun and make it work for your wardrobe, too!
Everyone should have some idea of
how to clean your drain
, so it may be helpful to check out this very useful tutorial from
Adorned from Above
:)
I'm not really sure what a
mixed berry clafoutis
is, but this looks yummy and simple enough so I will give it a try. Plus I have two boxes of blueberries in the fridge. Check out this beautiful creation by
Nifty Thrifty Things
.
Fresh Juniper
dug up some old recipes to share her
Grandma JoAnn's peach cobbler
recipe with us. It's simple and looks delicious!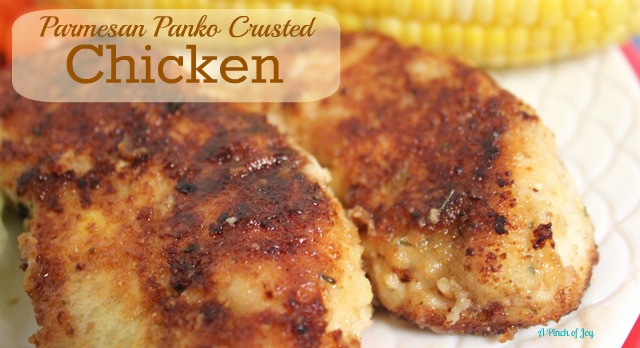 Make
parmesan panko crusted chicken
for dinner tonight and it's sure to be a hit! Panko is a type of Japanese-style bread crumbs (it's what they use on tempura, which is light and very crispy) but it's been so popular in the US that you can get it at almost any grocery store (at least in CA). Try this by
A Pinch of Joy
.
Make some ice cold dessert with real fruit, like this
blackberry frozen yogurt
, by
Wonky Wonderful
. If you don't have an ice cream making machine (like me), you can also use this recipe to make popsicles, which I believe are equally good :) Try her
watermelon granita
and
strawberry shortcake ice cream
recipes as well.
These
comfort cookies
by
Back 4 Seconds
are already sending me vibes of comfort just by looking at them. They're also sending me vibes of guilty pleasure :) Try her
double decker coconut cream brownie
recipe, too.
More recipes:
++++++++++++++++++++++++++++++++++++++++


Join the fun
every Sunday and link up your latest blog post
! I will be
featuring my favorite
blog posts from this list on the next Sunday Linky Party. You can post anything you'd like to share! :) Check out the other linked posts as well - they're gems!
Important:
If you link up and are featured in the next Sunday Linky Party, you give me permission to use the photo that I feature to promote the Sunday Linky Party you are featured in. You are the owner of your photos, but I may use the featured photo to promote the party through Twitter, Facebook, Pinterest, Craftgawker, G+, and other social networking and blog/web sites. If you do not want your photo to be used, you can either link up and send me an e-mail saying you don't want to be featured, or you can not link up. To learn more about why I added this note,
head to this past party
.
Please link a
specific blog post
and not the overall homepage!
If you're participating in the linky party, feel free to grab my link party button and help spread the word!


This is a blog hop!
get the code here to share